Houtlaan 6, te Wassenaar
€ 3.150.000,- k.k.
Kamers
13
Woonoppervlakte
365 m2

Perceel
2.478 m2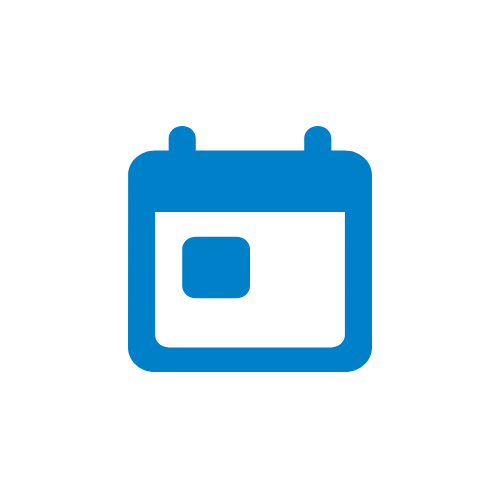 Bouwjaar
1931
Houtlaan 6, te Wassenaar
4SALE!
Wilt u in een groene, ruime omgeving wonen, maar toch graag de keuze hebben om binnen 10 minuten in de stad te zijn?
Dit charmante vrijstaande landhuis met eigen oprit, garage en souterrain (o.a. wijnkelder) bevindt zich op een geweldig perceel van 2500 m2 en zou binnenkort van u kunnen zijn!
De woning is onder architectuur gebouwd en gelegen in een unieke, rustige, woonwijk van Wassenaar, omgeven door groen.
Het heeft een zeer efficiënte lay-out waar u mooie herinneringen kunt creëren met vrienden, familie of gasten.
Ook een formeel diner is eenvoudig te realiseren met de huidige indeling!
INDELING:
Begane grond:
Ruime entree met wc en garderobe.
Tussenkamer/eetkamer met parketvloer.
Aan de voorzijde: woonkamer met open haard.
Aan de achterzijde: 2e entree, hal, ruime eetkeuken met aparte laundry en toegang tot familie-/studeerkamer met
daarboven over de gehele breedte een 'speelkamer' met dakramen, wat met gemak tot een apart woonvertrek kan worden omgetoverd.
Tussengelegen studeerkamer.
Kelder, verdeeld in 3 ruimten.
Aparte vrijstaande stenen garage voorzien van electra.
1e etage:
Middels mooie houten trap en bordes naar de overloop op de 1e etage.
Slaapkamer op de hoek gelegen.
Badkamer met douche, vaste wastafel en w.c.
Slaapkamer met balkon.
Hoofdslaapkamer met kleedkamer annex badkamer met bad, wc, vaste wastafel en douche.
2e etage:
Ruime overloop.
Slaapkamer aan de achterzijde.
Badkamer met douche, wc en vaste wastafel.
Slaapkamer voor met vaste kasten.
Zijslaapkamer met vaste kast.
LOCATIE
- De achtertuin grenst aan Landgoed Rust en Vreugd, met ruim 60 ha vrij wandelgebied;
- Gesitueerd op fietsafstand van het centrum van Den Haag en Wassenaar;
- Nabij diverse uitvalswegen en openbaar vervoer richting Amsterdam en Utrecht;
- Sportfaciliteiten in nabije omgeving waaronder HGC, Groen Geel en tennispark LTC Oud Wassenaar;
- Diverse scholen en internationale scholen in de buurt (The American School and the British School);
- Winkelen in Westfield Mall op fietsafstand;
GOED OM TE WETEN
- CV ketel is vernieuwd in 2021;
- Elektrische tuinhek voor de eigen oprit;
- Alarminstallatie van toepassing in de woning;
- Tuin besproeiing systeem aanwezig;
- Schilderwerk buiten verricht in 2020;
- Vloerverwarming in keuken en familyroom;
- Schoorsteen geveegd in 2022;
- Olietank in de grond is verwijderd (Kiwa certificaat inzichtelijk).
Interesse in deze woning?
Bel ons, wij laten u deze woning graag zien!
*******************************************************
4SALE!
Would you like to live in an area surrounded by nature, but still have the choice to be in the city within 10 minutes?
This charming detached country house with garage, basement (a.o. wine cellar) on a well sized and private plot could become yours!
The house is built under architecture and located in a unique, quiet, residential area of Wassenaar, surrounded by green.
It has a very efficient lay out where you can create some good memories with friends, family or guests.
A formal diner can also be easily realized!
LAY OUT
Ground floor
Driveway with at the end a large, free standing garage. Side entrance to the house, hall, toilet with sink, built-in cloak closet. Large living room with views over the garden, fire place, built-in storage closets and French doors leading to the garden. Separate dining room with parquet floor and stairs leading to first floor. Separate study and door leading to very large, dry cellar with extra freezer.
Modern kitchen with all appliances, pantry with washing machine and dryer.
From the kitchen, there is access to the family room with stairs leading to a large 'family room' which can easily be converted into a separate living area.
1st floor
Landing, side bedroom with door leading to balcony, second bedroom, master bedroom with bathroom ensuite with shower, double wash basin, bath and toilet and built-in closets.
Second bathroom with shower, toilet and wash basin.
2nd floor
Large study/landing, back bedroom with built-in closets, side bedroom with built-in closet, front bedroom with large built-in closets, bathroom with shower, wash basin and toilet.
LOCATION
- Landgoed Rust en Vreugd with more than 60 hectares of walking area is right on the corner;
- Located within cycling distance of the center of The Hague and Wassenaar;
- Near various roads and public transport to Amsterdam and Utrecht;
- Sports facilities in the vicinity including HGC, Groen Geel and tennis park LTC Oud Wassenaar;
- Several schools and international schools nearby (The American School and the British School);
- Shopping in Westfield Mall within cycling distance;
GOOD TO KNOW
- Central heating boiler was renewed in 2021;
- Electrical fence in front of the driveway;
- Alarm installation applicable;
- Garden watering system applicable;
- Painting outside performed in 2020;
- Underfloor heating in kitchen and family room;
- Chimney swept in 2022;
- Oil tank in the ground has been removed (Kiwa certificate available).
Are you interested in this property?
Plan a visit, we would love to show you around!