Koekoekslaan 4, te Wassenaar
Verkocht
Kamers
10
Woonoppervlakte
493 m2

Perceel
3.176 m2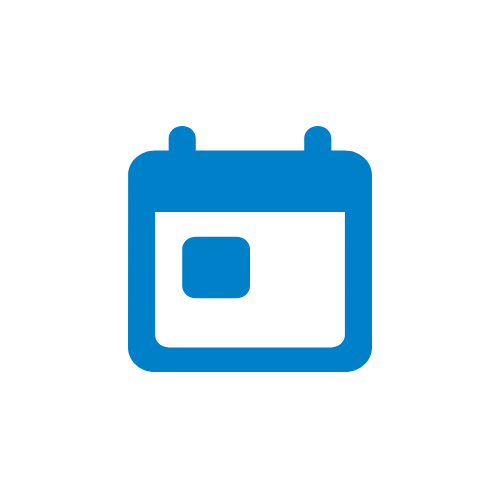 Bouwjaar
1920
Koekoekslaan 4, te Wassenaar
4SALE!
Stijvolle vrijstaande villa in meer dan perfecte staat van onderhoud met fraai aangelegde tuin en grote garage met studio.
Indeling:
zijentree, royale hal, garderobe, toilet, open eetkamer, entree naar de grote salon over de volle breedte aan de voorzijde met erker en open haard, zitkamer met open haard, echte woonkeuken (Bulthaup) met alle inbouwapparatuur en marmeren vloer, doorgang naar pantry ook met garderobe en toilet.
Kelder: hobby/speelkamer, provisie-wijnkelder en technische ruimte met CV-installatie.
bordestrap naar 1e verdieping: royale overloop, masterunit met balkon, complete luxe badkamer, douches, dubbele wastafel en toilet, grote walk in closet (in gebruik als garderobekamer) en tevens fitnessruimte, 3 royale slaapkamers aan de voorzijde en 2 complete luxe badkamers met toilet.
Wederom bordestrap naar 2e etage, overloop met zithoek, 3 slaapkamers waarvan 1 in gebruik is als studeerkamer, 2 complete badkamers met toilet, grote laundry room.
Vrijstaande garage voor 2 auto's en tevens entree met pantry met trap naar studio op de 1e etage met badkamer en toilet.
Bijzonderheden:
- riante tuin
- perfectie tot in de kleinste details
- alarmsysteem en intercom
- B&O systeem.
-----------------------------
4SALE!
Architecture more than any other art form is dependent on the opportunities an architect is given. The Koekoekslaan is such a case, as it is rare to find such an historic but both contemporary building dated from 1920 located in the beautiful surroundings of Wassenaar.
This exceptional residence occupies the footprint of the previous building but has been substantially redesigned to create a magnificent private family home, which benefits from developments in technology, sustainability and construction, yet embraces and incorporates construction methods and natural materials.
This residence is situated in a quiet area of Wassenaar surrounded by luscious green dune grounds and offers you everything you need to make this your home.
Once entered the 1920's front door you will have an awe-inspiring first impression with the original historic wooden staircase. One of the other saved designs are the eye-catching stained glass windows with typically Dutch detailing. Next to the main entrance there is also a back entrance across from the garage exit. This set up provides the convenience of having two extensive wardrobe areas both with connecting spacious restrooms. The further layout of the ground floor exists of a living room, family room, formal dining room, kitchen and chef's kitchen. In the basement you will find a unique vault that dates out of 1929 that used to be exported to Indonesia and is one of the few left in Holland.
It's all in the details in this residence as thought has been put in many elements. Extra deep window-sills, high ceilings and doorways, plinths, lighting, fireplaces and neatly spacious storage.
On the ground floor there are several quarters with their own individual purposes.
Enjoy your garden and surroundings via the optimistic atmosphere of natural lighting.
A special feature has to be the wood flooring detailing. A unique design by a Dutch artist resulted in unusual patterns of squares and stripes.
This beautiful residence offers enough opportunities to exhibit art to enjoy and share with family and friends.
Large enough to accommodate a team of chefs with use of the chef's kitchen should the occasion demand, the main kitchen is equally suited for more intimate, family use.
This kitchen has been carefully designed to reflect the values of this residence and gives the perfect blend of storage and usage.
Featuring all the prerequisite technology to equip modern chefs today, the kitchen boasts a wine fridge, American sized fridges and freezers, three dishwashers, three Quookers, ceramic hobs, a grill, a teppanyaki plate, a steamoven, plate warmers, two sinks, an oven, a microwave etc.
The kitchen worktop is of substantial polished marble matching the marble flooring.
Reaching the first floor, there are no less than four bedrooms, each designed to offer luxury accommodation to both family and guests. The super master suite overlooks the garden and has opening doors to a private balcony. Connecting to a well designed marble stone bathroom with a double rain shower and jets and separate WC cubicle.
The grand fitting area with natural lighting provides multifunctional built in storage, small kitchen facilities with dishwasher, Quooker and sink and integrated fitness area with TV.
The remaining of the bedrooms have their own bathrooms, with separate rain shower and WC cubicles. One of these rooms has also their private balcony.
At the top of the imposing staircase, there are no less than seven rooms. These rooms are divided in an office, a laundry room, two connecting en suite guest suites and a third en suite bedroom. Just as any other bathroom in this residence these also have a separate rain showers.
In the laundry room you have access to a loft for even more storage space.
The top floor is also fully equipped with media connections, intercom system and storage has neatly been worked away under the eves.
Again the atmosphere is very positive due to the natural lighting.
Extra to be found in this exceptional residence a full sized basement. The basement offers a grand wine cellar, playroom/ media room and plenty of storage with access via two staircases.
On the property you can find the fully self-sufficient staff quarter, the garage providing indoor parking for two cars and twelve parking spaces on the property.
The staff quarter has it's own entrance for your privacy and is divided into two levels. The quarter consists of a full kitchen, a washroom, a bathroom and a bedroom.
The garden is facing south and has a grand natural stoned terrace to enjoy the outdoors and art. Extra elements of the garden consist of lighting and sound for a great dimension.
This exquisite residence consists of the top of the range equipment, furniture and art. Many unique extra's willenhance your way of living and bring enjoyment to your living space. The residence is offered unfurnished, but it:
• Intercom
• Alarm system
• Double central heating unit
• B&O systems
• Bulthaup kitchen
• Ceiling fans with integrated lighting
Afbeeldingen
$count++; ?>
$count++; ?>
$count++; ?>
$count++; ?>
$count++; ?>
$count++; ?>
$count++; ?>
$count++; ?>
$count++; ?>
$count++; ?>
$count++; ?>
$count++; ?>
$count++; ?>
$count++; ?>
$count++; ?>
$count++; ?>
$count++; ?>
$count++; ?>
$count++; ?>
$count++; ?>
$count++; ?>
$count++; ?>
$count++; ?>
$count++; ?>
$count++; ?>
$count++; ?>
$count++; ?>
$count++; ?>
$count++; ?>
$count++; ?>
$count++; ?>
$count++; ?>
$count++; ?>
$count++; ?>
$count++; ?>
$count++; ?>
$count++; ?>
$count++; ?>
$count++; ?>
$count++; ?>
$count++; ?>
$count++; ?>
$count++; ?>
$count++; ?>
$count++; ?>
$count++; ?>
$count++; ?>
$count++; ?>
$count++; ?>
$count++; ?>
$count++; ?>
$count++; ?>
$count++; ?>
$count++; ?>
$count++; ?>
$count++; ?>
$count++; ?>
$count++; ?>
$count++; ?>
$count++; ?>
$count++; ?>
$count++; ?>
$count++; ?>